Join us for a daily dose of teaching inspiration.
Science in School now has over 2900 likes on Facebook and 1000 followers on Twitter. Why should you follow suit and connect with us on social media? Read on to find out why, see a selection of our followers' favourite posts and tweets this year, and help us reach 3000 likes! 
By connecting with us on facebook or twitter, you'll be the first to hear when new Science in School articles are published on our website.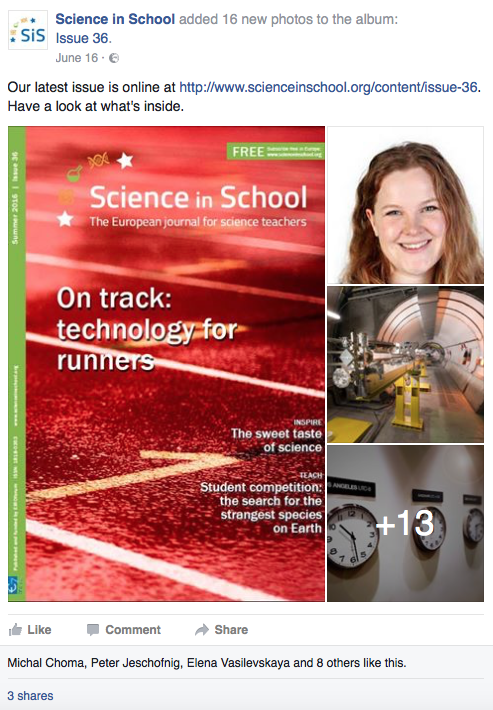 We'll also provide links to cutting-edge scientific news, as well as reminding you of helpful activities we've published in the past.

There's always a selection of our favourite articles from across the Internet, from innovative teaching ideas and resources, to informative, fun videos.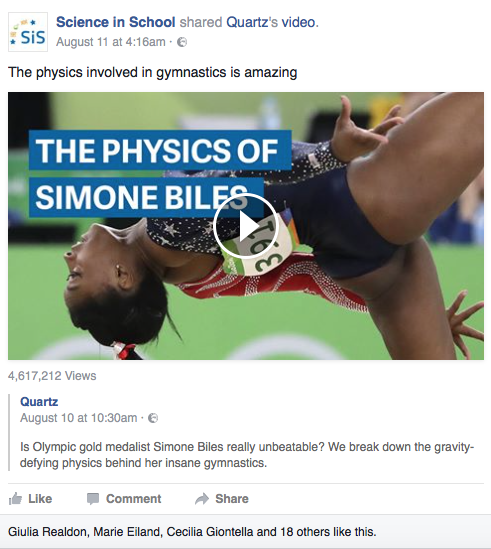 We share a range of topical items across all science subjects, which are often different on each social media channel.

It's also a chance for you to participate in competitions and quizzes, and join in the conversation.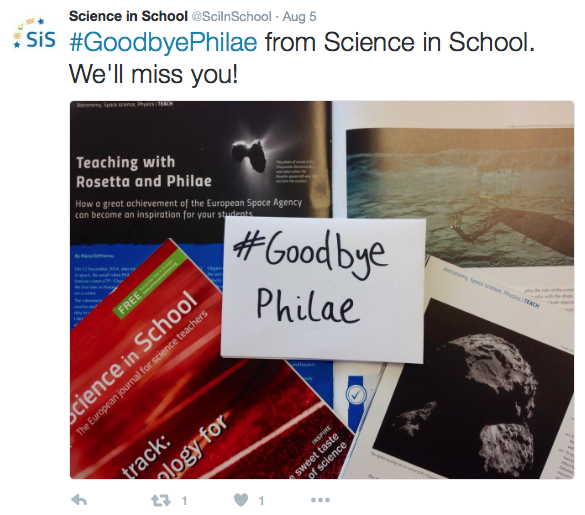 Find us on Facebook and Twitter and use the share button at the top of the article to spread the word about Science in School to your fellow teachers, friends and students!
---