Students and science collide: CERN's Beamline for Schools competition Inspire article
Give your students the opportunity to work as real scientists and win a unique experience experimenting at CERN.
Since its launch in 2014, the CERN Beamline for Schools competition has proven year after year that science is not just reserved for professional scientists: high-school students from across the world also have what it takes to conduct experiments using a CERN particle accelerator beam (or 'beamline'), in the same way that physicists use the world's largest particle accelerator, the Large Hadron Collider (LHC).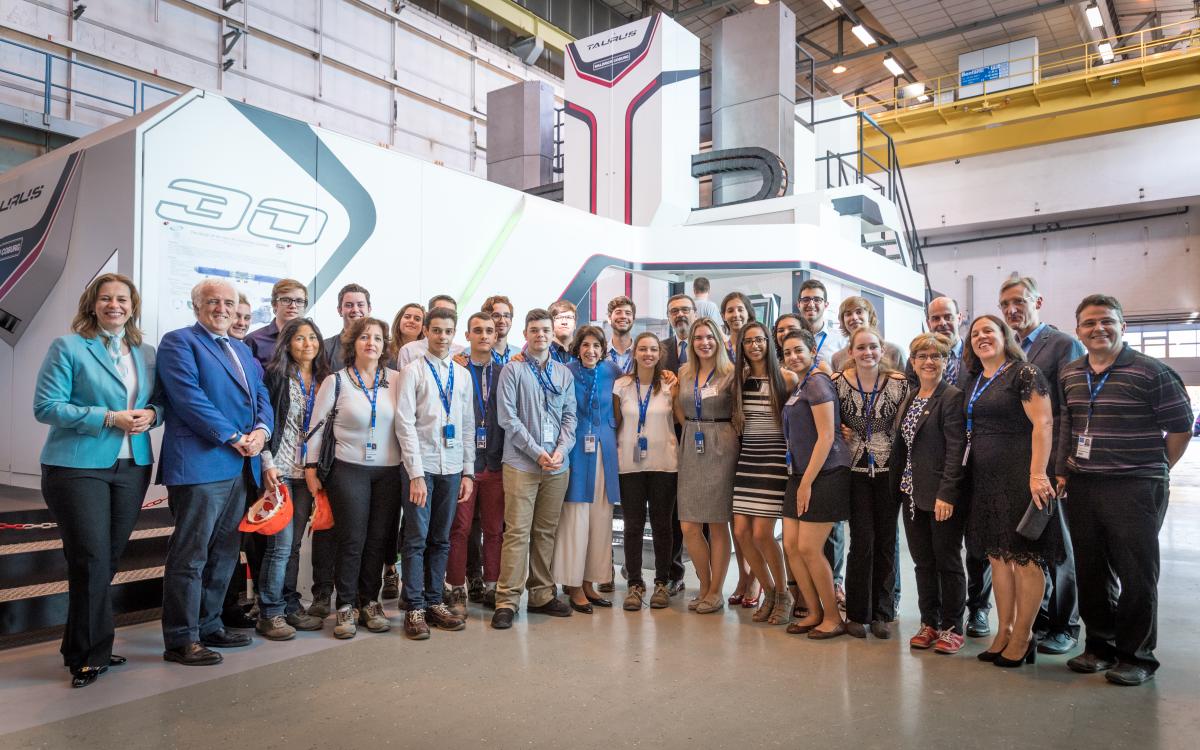 Running real-life experiments
The competition, which was introduced to celebrate CERN's 60th anniversary, invites students to research and propose an idea for an experiment that can be conducted using a fully-equipped CERN beamline. All high-school students are encouraged to participate, with motivation and creativity being as important as scientific accuracy. Every year, two winning teams are then invited to CERN in Geneva, Switzerland, to carry out their proposed experiments as real physicists. With the support of two CERN scientists, the experiments are set up during the summer so that everything is operational for when the students arrive in September.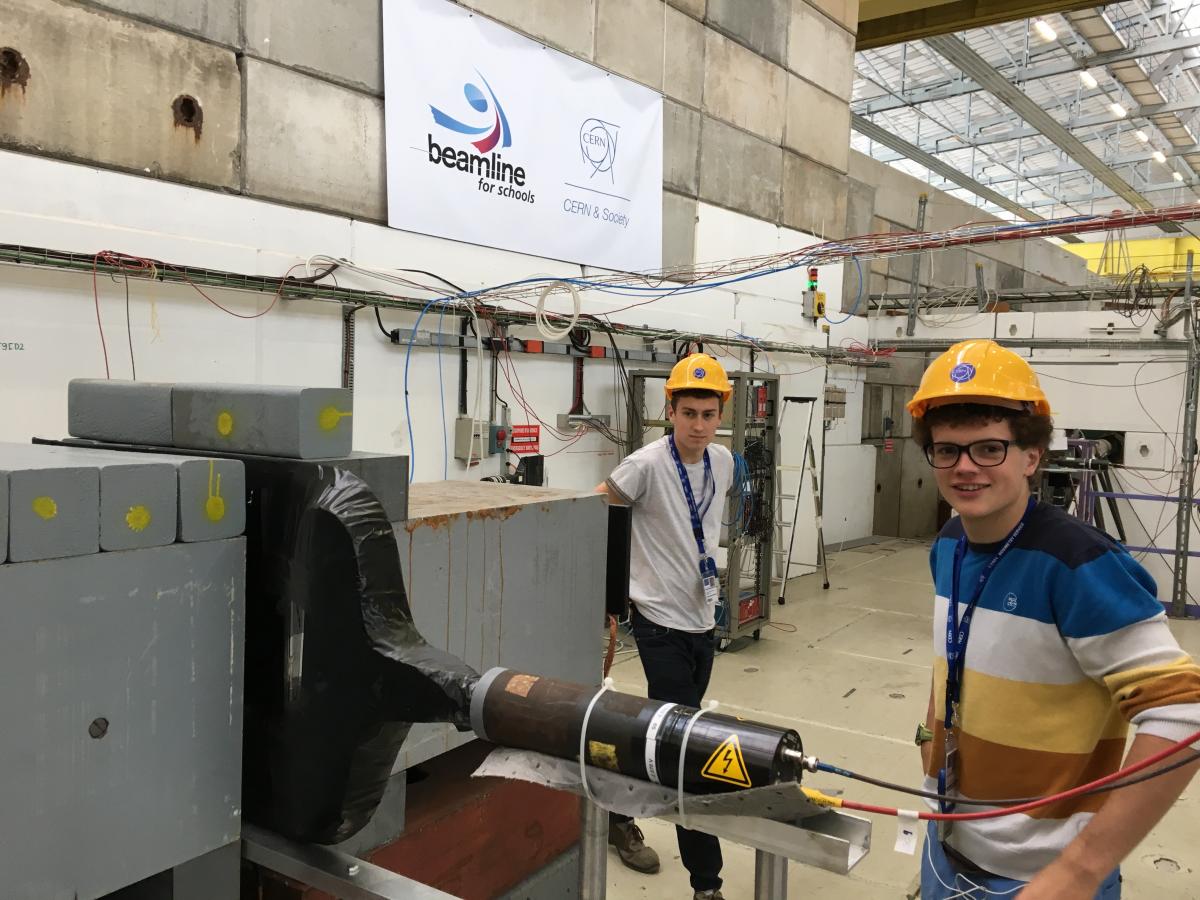 For the 2017 Beamline for Schools competition, a total of 180 teams from 43 countries applied, adding up to 1500 high-school students. Ultimately, the winning teams were Charging Cavaliers from Canada, and TSCO-ASA from Italy. The Italian team, which consisted of eight students, designed and constructed a simple, low-cost particle detector, which they tested in the beamline at CERN. "Coming up with the ideas and writing a scientific proposal is a lot of work" said Davide Cartuccia from the team, "but it is also an experience we can profit from when we finish school and start looking for jobs."
The 13 Canadian students, on the other hand, immersed themselves in the unexplored territories of physics beyond the Standard Model, proposing an experiment to study the hypothetical idea that exotic particles carry a fractional charge. "I still can't believe what happened" said Denisa Logojan from the Canadian team. "We feel incredibly privileged to have been given this once-in-a-lifetime opportunity that opens so many doors to knowledge that is otherwise inaccessible to us."
Introducing the world of particle physics
Earlier competition winners, which included teams testing classroom-grown crystals and studying how particles decay, also made a large effort to propose creative experiments, as well as anticipating the potential difficulties for performing their experiments at CERN. Harry Watson, a member of the 2016 winning team from the UK, said "It offered us a valuable insight into how CERN works and how theories are tested and proven, and it has been an amazing experience to see up close the working of the equipment."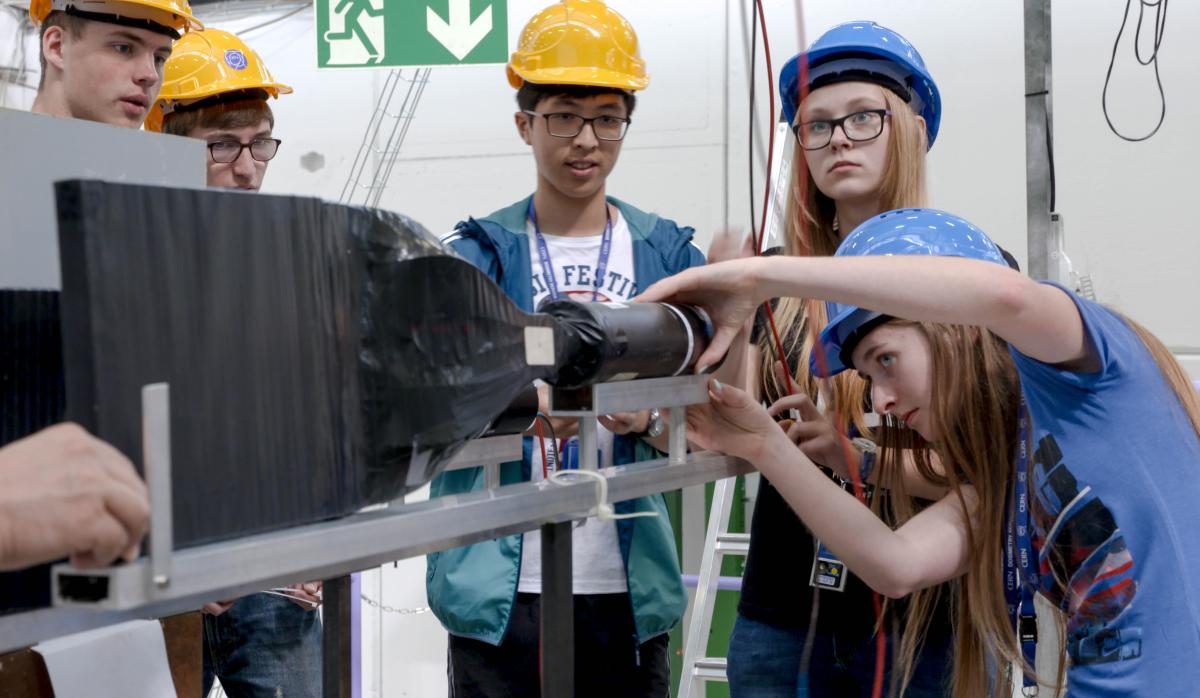 Although there are only two winning groups each year, everyone who participates in the competition still achieves the most important goal: to dive into the fascinating world of particle physics and learn more about particles, detectors, data acquisition and possible applications. In some cases, young participants even become local physics ambassadors: "The competition inspired lower years in my school to compete and to get interested in physics," said James Hirst, another member from the UK 2016 winning team. "It has also fascinated the local area, with some primary schools asking us to do talks on our experience to encourage future scientists."
Even after the competition has officially ended, the students are encouraged to write and publish scientific papers about their results. One of the eight previous winning teams have already put this into practicew1, and more papers are on the way.
If you are interested in giving your students the opportunity to work as real scientists at CERN, you can now register for the 2018 Beamline for Schools competitionw2. The deadline for submitting a proposal is 31 March 2018 and the Beamline for Schools team will gladly answer any questions via e-mail (beam-line-4-schools@cern.ch).
---
Web References
w1 – Visit the CERN website to read the scientific paper from the 2014 Dutch winning team, originally published in Physics Education.
w2 – Find out more about the 2018 Beamline for Schools competition and register to join the adventure by visiting the CERN website.
Institutions
License