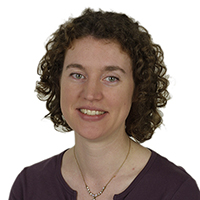 We are also making every effort to continue printing your favourite science-teaching journal, for you to read on the train, refer to again and again, or share with colleagues, students and friends – but we need your help.
We have decided not to charge subscription fees, but this will only work with your support. Through the donations button on our website (see right), you can now make your contribution to better science education in Europe: every cent we receive will go towards the costs of printing and distributing Science in School. For more details, see here. Please also encourage your friends and colleagues to donate, and help us continue the print journal – for you and your colleagues across Europe.
If you prefer to donate time rather than money, why not help us make our articles available to the many European teachers whose English is not at good as yours? With the help of many volunteers, we currently offer online articles in 28 European languages. Some languages – such as Spanish, Polish and Greek – are well represented, but we have very few translators for other languages – such as Croatian, French, Hungarian, Russian and Turkish. If you would like to translate Science in School articles from English into your mother tongue, please read our guidelines and then contact us.
The current issue contains enough exciting and useful articles to whet the appetite not only of budding translators but also of any Science in School reader. Dive deep into the human body to find out how parasites can be good for you ; whether you are descended from a Neanderthal; or what – exactly – is happening in your guts. If that's all too close to home, you could give your students the physics lesson of their lives – in an amusement park; exploit their interest in cars; fascinate them with some explosive and fizzy experiments; or get them to combat global climate change.
Or you could cast your thoughts still further afield and take a trip to the Arctic to see why fish don't freeze; get your students to search the skies for asteroids; or learn about electromagnetic radiation and its implications in astronomy. Finally, in our online-only articles, find out how young scientists are challenging pseudoscience or browse the many books and websites that our readers have reviewed.
---
Download